Law Consultant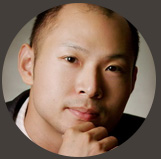 Jinyi Liu (Lawyer),who is master of law and graduated from China University of Political
Science and Law, is perennial legal counsel of FoShan Summy Sanitary Ware Co., Ltd and practicing attorney of Beijing Dacheng Law Offices.Mr Liu's specialized fields are corporation, finance and civil procedure. Mr Liu has accumulated rich experience in the
above fields. Except ourcompany, Mr Liu's consulting units include Minsheng Finacial Leasing Co. Limited, headquarter of China Citic Bank, headquarter of Hua Xia Bank and headquarter of China Minsheng Banking Co. Limited.